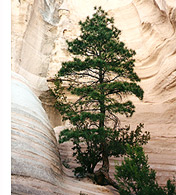 At Integrated Bodywork, you can choose one or more of the following modalities to create a bodywork session plan that is ideal for you. Several techniques may be implemented in a single session in order to provide optimal benefits. Mary Jean will check in with you at the beginning of every session and listen to your concerns to determine the best approach to help you on any given day.
Sessions are priced according to time. The following rates are for office visits, by appointment:
Individual Sessions
Discount Packages

Time

Price

# of
Sessions

Time

Price

30 minutes

$40

3

30 minutes

$100

45 minutes

$50

3

60 minutes

$180

60 minutes

$65

3

90 minutes

$240

90 minutes

$85

2 hours

$100
Additional available services include:
On-Site & Seated Massage for Group Events & Businesses

Self Care Workshops on Body Care, Movement & Meditation

Women's Gatherings

/ Spa Days

Meditation Retreats
* rates for these services depend on the specific event. Average rate is about $75 per hour. Greater travel distances will increase rate. Please contact Mary Jean to discuss group events, and she will work with you to create the best possible rate/event for you.
DESCRIPTION OF TECHNIQUES & SERVICES
MJ's Signature Swedish ~ Gentle, relaxing & therapeutic, this massage combines oils or lotion with a variety of techniques such as long strokes, kneading, light point work, percussion and guided movement. The many benefits include enhanced circulation, greater flexibility, and a deeper sense of relaxation and body awareness. MJ's Signature Swedish can be combined with one or several of the techniques listed below to create a unque session to fit your needs.
Deep Massage (Lauterstien Method) ~ Deep Massage affects the receiver on a deep level. The clearly focused touch simultaneously engages the nervous & the myofascial systems, helping to relieve pain & tension, and creating a sense of wholeness of body & mind. Deep Massage is a great choice for those who appreciate deep work.
Thai Massage ~ the traditional medical massage of Thailand takes place on a mat on the floor (although it can be adapted to a massage table if necessary). Except for the feet, the client wears loose, comfortable clothing that allows for compression, point work and yoga-like assisted stretches. The patterns of gentle rocking and rhythmic compression help to balance the body's energies and ease the recipient into a deeply relaxed state. "Thai Massage is like a thousand gentle waves washing over the body" (Chonkol Settakorn, Thai Massage Master).
Reflexology ~ evolving from Eastern medical traditions, Reflexology is a form of foot massage that applies pressure to specific zones on the feet that correspond to various organs and systems of the body, helping to harmonize and energize the entire body through the feet.
Myofascial ~ involves applying a sustained touch into the body's connective tissue, or fascia, helping to eliminate pain and restore mobility, and can be performed with either a direct (strucurally deeper) or indirect (very gentle and "unwinding") technique.
Trigger Point ~ a technique that applies very specific pressure to tender or painful soft tissue points (known as "trigger points") in order to relieve pain and dysfunction in other parts of the body.
Heated Stone Massage ~ heated river and ocean stones are placed at specific key sites on the body, and used in massaging, to provide a penetrating deep heat that melts away and releases soft tissue tension for a nurturing, grounding, soothing bodywork experience. (cool stones may also be used at some times to soothe inflamed areas).
Seated Massage ~ also known as chair massage or on-site massage, seated massage is a popular way of relieving stress in the workplace...or anywhere. A specialized ergonomic massage chair, or in some case an ordinary chair, can be used. Performed over clothing and usually shorter than a traditional massage, and typically targeting the back, neck and shoulders,seated massage is a convenient and energizing stress buster.
Craniosacral ~ a bodywork approach that uses a very gentle touch to release restrictions in the soft tissue that surround the central nervous system (brain and spinal cord), allowing the body's self healing mechanisms to function more efficiently.
Reiki ~ energy work from the Japanese tradition, Reiki uses a gentle laying on of hands to balance the energy systems of the body, helping to establish optimal health. Performed over clothing and easily adaptable to any environment or health condition, Reiki is a great choice for those with frail or compromised health. A form of meditation for the body, Reiki promotes self awareness, comfort and peace.
Zero Balancing ~ a gentle yet powerful method for aligning the body's structure and energy, Zero Balancing (ZB) integrates Eastern & Western techniques to align the body's densest tissue ~ the bones & joints. Performed over loose, comfortable clothing, gentle finger pressure is applied to the spine, hips, feet, neck & shoulders, helping to resolve limiting & uncomfortable patterns, releasing the client's energy back into them. ZB is relaxing, energizing and harmonizing for the body & mind.
Mindfulness Meditation ~ "MIndfulness means paying attention in a particular way ~ on purpose, in the present moment, & non-judgementally" (Jon Kabat-Zinn). Mindfulness Meditation techniques have been proven to alleviate stress, improve mood, and enhance quality of life. In a session, the client has the opportunity to practice simple techniques (breathing, postures, paying attention to thoughts, sensations, emotions) and is supported in developing a personal practice. Meditation instruction is also available for small groups.
Hot Towel Facial Massage ~ moistened heated towels, often used with aromatic essential oils, are applied to the face, followed by a thorough face massage ~ includes massage to the scalp, neck, upper chest and shoulders. This massage enhances facial circulation, helps to detox and cleanse, and supports healthy respiration.
Aromatherapy ~ the use of essential, aromatic oils derived from medicinal plants for healing. The oils can be massaged into the skin as well as inhaled. Aromatherapy is a particulalry wonderful companion to the hot towel facial massage and/or the heated stone massage.