Welcome to Integrated Bodywork...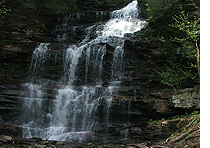 Celebrating over 25 years in the body/mind therapies, Mary Jean Gibbons' Integrated Bodywork offers an approach to enhanced health and quality of life that includes therapeutic massage, movement, body treatments, energy work and meditation.
Enjoy exploring the site to learn more about Mary Jean and her work. Questions and comments are welcomed. Click here for contact information.
Wishing you Peace ~
Mary Jean Gibbons, BA, LMT
New Jersey State Licensed In Massage, Bodywork & Somatic Therapies
Nationally Board Certified in Therapeutic Massage & Bodywork
American Massage Therapy Association Member
Associated Bodywork & Massage Professionals
Certified Zero Balancing Practitioner